"An engaging escapade with a feisty female lead." — Kirkus Reviews
In the devastating aftermath of the 1889 Great Seattle Fire, nineteen-year-old Anna Gallagher faces considerable pressure to marry well and soon. But she has no intention of giving up her freedom to keep house.
She wants to be the first woman to summit Mount Rainier.
New Release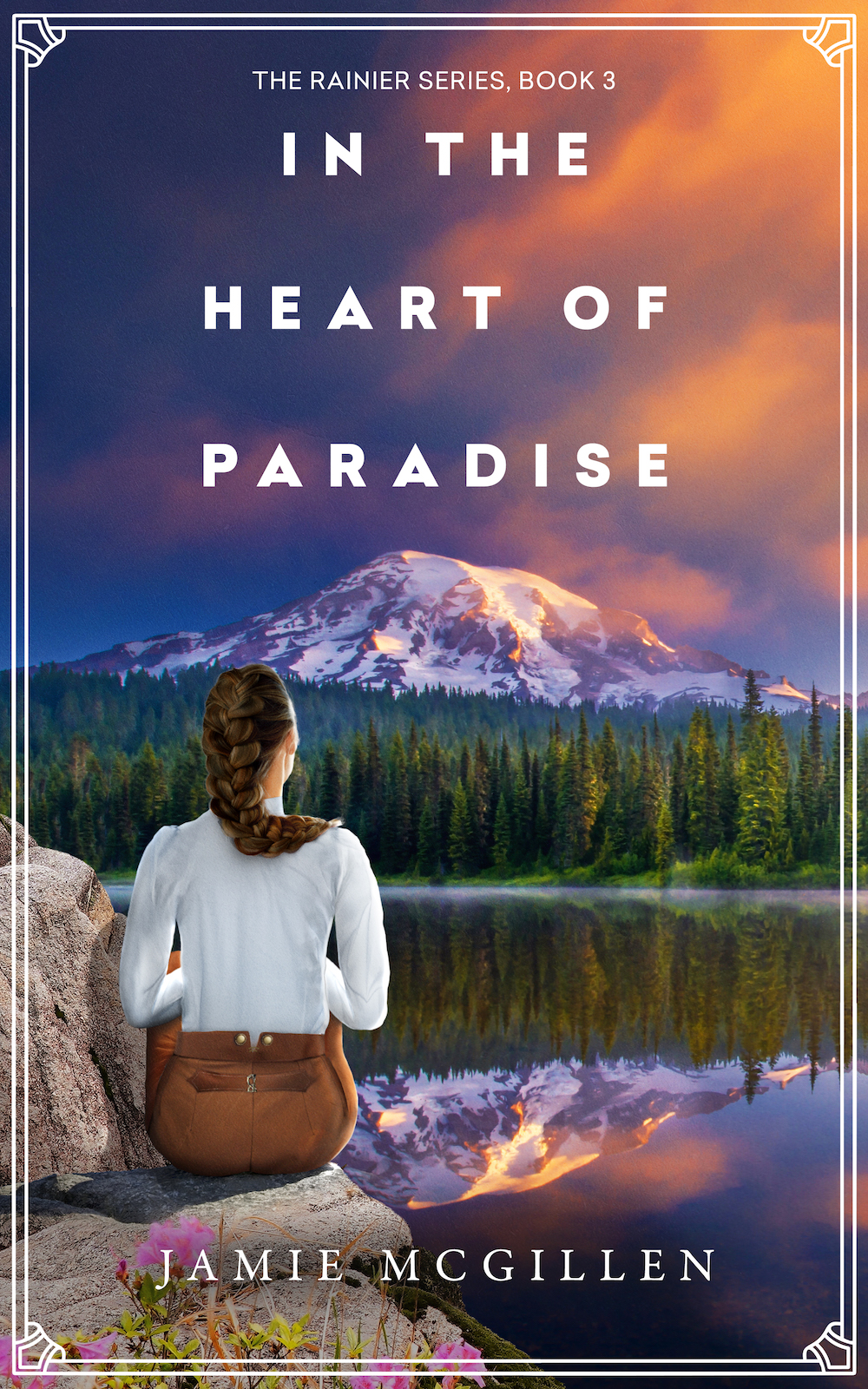 In the Heart of Paradise
The Rainier Series, Book 3
Published: 11/2/2021
The Rainier Series continues with book 3!

When Anna discovers she's with child, it doesn't feel as wonderful as she'd imagined. She quickly feels trapped between the doctors blaming her for her morning sickness, older women wanting her to stay home, and very real risks to her baby. She's caught between protecting her family and living a fulfilling life—an impossible choice.

Anna's new friend Elizabeth is reeling from an unexpected loss, and she believes her nerv...
About Jamie McGillen