"An engaging escapade with a feisty female lead." — Kirkus Reviews
In the devastating aftermath of the 1889 Great Seattle Fire, nineteen-year-old Anna Gallagher faces considerable pressure to marry well and soon. But she has no intention of giving up her freedom to keep house.
She wants to be the first woman to summit Mount Rainier.
New Release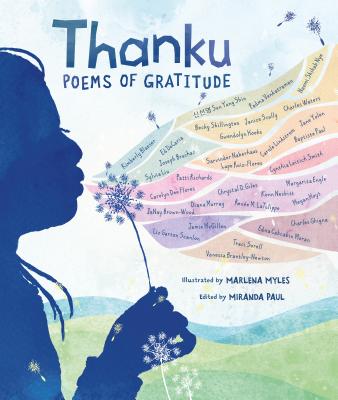 Thanku: Poems of Gratitude
Anthology
Published: 9/3/2019
How do you give thanks?
Gratitude isn't something we need to save up for a special holiday. What are you grateful for right now, today?
This anthology brings together a diverse group of poets who express gratitude for everything from a puppy to hot cocoa to the sky itself. Each writer uses a different poetic form, and readers will encounter a concrete poem, a sonnet, a pantoum, a sijo, and much more.
Contributors include Jamie McGillen, Kimberly Blaeser, Sun Yung Shin, Naomi Shihab Nye, Ch...
Praise for Thanku: Poems of Gratitude
"Beautifully written and illustrated, this book reminds us that there are many simple things in life for which we can be grateful every day. It's also a fantastic tool for teaching young children about different forms of poetry. A delight!"...
About Jamie McGillen