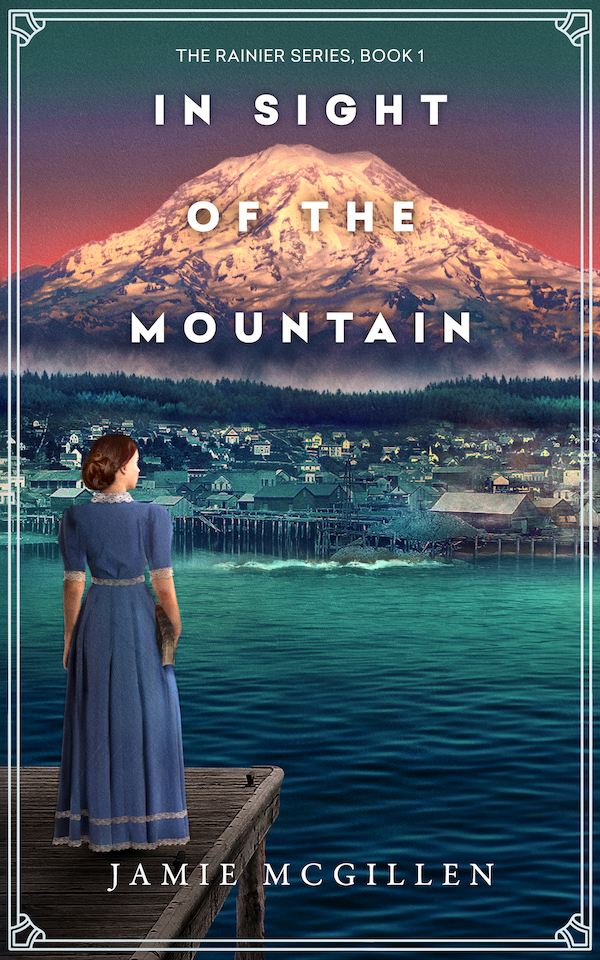 In Sight of the Mountain
Published: 9/19/2019
In the devastating aftermath of the 1889 Great Seattle Fire, nineteen-year-old Anna Gallagher faces considerable pressure to marry well and soon. But she has no intention of giving up her freedom to keep house. She wants to be the first woman to summit Mount Rainier.
Anna's grandfather couldn't disapprove more. And after he discovers that she's befriended a Duwamish woman in the forest, he threatens to disown her completely. Still, her resolve to summit doesn't waver until she meets a fisherman who seems to love adventure as much as she does. He's not the kind of high society gentleman who could save their family's finances after the fire, but he adores her and treats her like an equal. Attempting to climb the mountain might cause Anna's family to disown her forever. It might even ruin any future marriage prospects. But if she succeeds, she could pioneer the way for women mountaineers, and create a new identify for herself, something she's been longing for her whole life.
Inspired by the trailblazing women of the 19th Century who dared to climb Mount Rainier, In Sight of the Mountain is a charming coming-of-age story, but it also casts the reader's gaze upon issues of colonialism, class, and women's far-too-narrow options.
Praise for In Sight of the Mountain
"An engaging escapade with a feisty female lead." — Kirkus Reviews
"A beautifully written story. A must-read for those who are striving to fulfill their dreams..." — Seattle Book Review
"An epic and gripping work of historical fiction... the perfect historical read for fans of pioneering heroes and tales of triumph over discrimination." — K.C. Finn, Reader's Favorite (5 Star Review)
"As a resident of the Pacific Northwest, I found it entertaining to try to picture Seattle as a frontier town and see Mount Rainier without its modern trappings. The story begins with the 1889 Seattle fire (a true event) and I was immediately hooked... In all, In Sight of the Mountain is a really great read--compelling, educational, containing complex characters and a well-crafted plot. Recommended for all readers YA and up who enjoy historical fiction. I'd give it more than 5 stars if I could." — Donna Gielow McFarland, Reader's Favorite (5 Star Review)