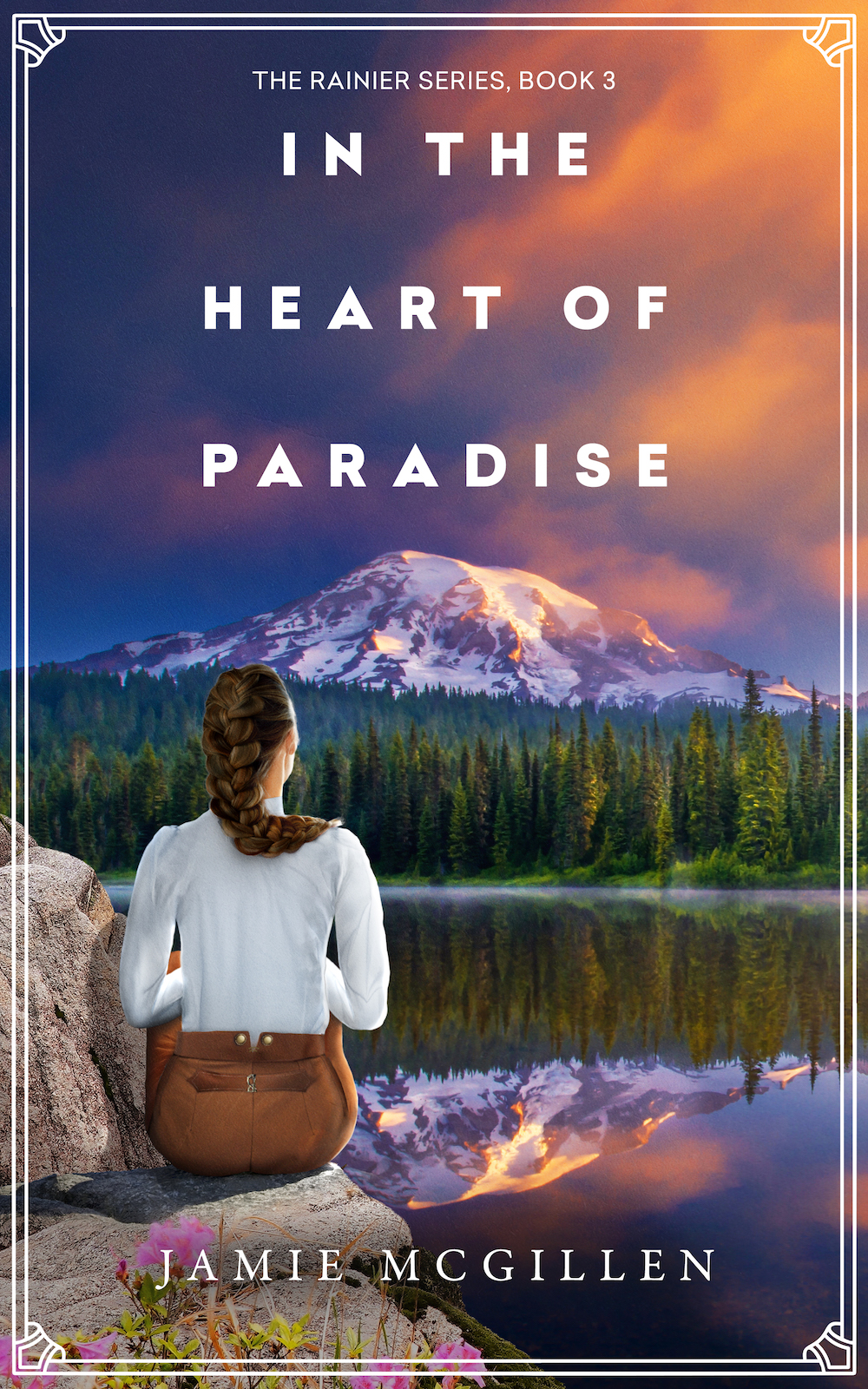 In the Heart of Paradise
The Rainier Series, Book 3
Published: 11/2/2021
The Rainier Series continues with book 3!

When Anna discovers she's with child, it doesn't feel as wonderful as she'd imagined. She quickly feels trapped between the doctors blaming her for her morning sickness, older women wanting her to stay home, and very real risks to her baby. She's caught between protecting her family and living a fulfilling life—an impossible choice.

Anna's new friend Elizabeth is reeling from an unexpected loss, and she believes her nervous tendencies are getting worse. Her thoughts have always been strange, and the threat of ending up in an insane asylum is never far from her mind. When she meets a handsome stranger on the train, she wonders if she can simply keep her "fits of mania" to herself. But when she develops a phobia, she'll have to face her most dreaded fear to save what she loves most.

In the Heart of Paradise is a deeply hopeful story that explores themes of mental health and motherhood in the nineteenth century.